Lalique, René (1860-1945)


French master jeweler of the Art Nouveau period. Marks: "R Lalique" (below) used during his lifetime, the ''R" being dropped after his death.
Laporte-Blairsy, Leo (1865- 1923)
French sculptor of functional yet decorative pieces, especially lighting. (see here)
Larche, Raoul-François (1860-1912)
French sculptor known for gilt-bronze female figures. (see here)
Läuger, Max (1864-1952)
German architect, engineer, sculptor and ceramist. (see here)
Legras (1864-present)
French glassmaking firm; produced cameo wares and commercial glass similar to Daum and Müller Frères.
Léonard, Agathon (b.1841)
French ceramicist and sculptor. Made Art Nouveau-style biscuit figures and gilt-bronze statuettes. (see here)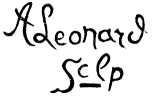 Leyendecker, Frank and Joseph (1877-1924; 1874-1951)
Prolific American commercial and graphic artists in a distinctively American style. (see here)
Liberty (1875-present)
English retail firm established by Arthur Lasenby Liberty to sell fine British-made goods and Oriental art and fahrics, later expanding to include ceramics, metalwork and furniture. (see here)
Liisberg C.F. (1860-1909)
Danish ceramicist and decorator at Royal Copenhagen.
Loetz (1836-1939)
Bohemian producers of high-quality art glass. (see here)
Macintyre & Co. (1847-present)
Staffordshire pottery; employed William Moorcroft as a designer.
Mackintosh, Charles Rennie (1868-1928)
Scottish architect and designer. Formed the "Glasgow Four" with Margaret Mackintosh, Frances Macdonald and J.H.McNair. (see here)
Mackintosh, Margaret M. (1865-1933)
Designer and metalworker, wife of C.R. Mackintosh and memher of the "Glasgow Four".

Marcus, Herman (dates unknown)
Finest American jeweler of the Art Nouveau period; founded Marcus and Co. in 1900 and perfected the plique-à-jour method of enamelling.
Masriera Brothers (1872-1958)
Spanish jewelers influenced by French Art Nouveau, particularly the work of Lalique.
Massier, Clement (1845-1917)
French ceramicist and producer of earthenware with iridescent or lustre decoration.
Meissen (c.1710-present)
Prominent German ceramic factory; traditional forms were applied with Art Nouveau decoration. (see here)
Meyr's Neffe (est'd 1815)
Bohemian glassworks; produced useful wares of geometric inspiration.
Mintons, Ltd (1793-present.)
Staffordshire pottery; produced earthenware, art pottery and porcelain. Marks: printed. (see here)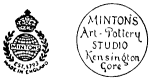 Moorcroft, William (1872-1945)
Head of Art Pottery Department of the Staffordshire pottery, Macintyre & Co. Best known for "Florian" ware vases. Mark: signature or monogram. (see here)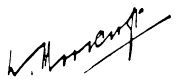 Moser, Koloman (1868-1918)
Austrian artist and designer of furniture, ceramics and glass; founder member of the Vienna Secession and co-founder of the Wiener Werkstätte. (see here)

Mucha, Alphonse (1860-1939)


Czech artist commissioned by the actress Sarah Bernhardt to design posters, stage sets and costumes. (see here)

Muller, Albin (1871-1941)
German architect and designer known for useful stonewares with moulded decoration. (see here)
Müller Frères (active c.1900-36)
French glassmaking firm run by Henri and Désiré Müller. Marks: etched or relief cut. (see here)

Murrle Bennet & Co. (1884-1914)
Anglo-German mass-producer of jewelry. Marks: stamped.

Nancy School
A group of artists and designers inspired by the work of Gallé and Majorelle in Nancy towards the end of the 19thC. (see here)
Neweomb Collége Pottery (c.1895-1945)
American producer of art pottery, such as vases and tea wares with incised floral patterns.
Ohr, George E. (1857-1918)
American studio art potter and founder of the Biloxi Art Pottery in Mississippi. Impressed marks. (see here)

Olbrich, Josef Maria (1867-1908)
Architect, designer and founder of the Vienna Secession. (see here)

Owens, J.B. (d.1934)
American potter and founder of J.B. Owens Pottery at Roseville, Ohio. (see here)

Palme-König (est'd 1786)
Bohemian glassmakers; produced fine-quality Art Nouveau iridescent glass wares and table glass in forms popularized by Loetz.
Paris School
The term for those artists and designers associated with the Parisian publisher and dealer, Siegfried Bing. (see here)
Parrish, Maxfield (1870-1966)
American posterist, illustrator and theatrical designer in the Art Nouveau style. (see here)
Pèche, Dagobert (1887-1923)
Austrian artist and designer of ceramics and metalwork, and co-director of the Wiener Werkstätte.

Penfield, Edward (1866-1925)
American graphic artist, posterist and illustrator. (see here)
Powell, Harry J. (active c.1880-c.1910)
English glass artist and designer: director of Powell & Sons between 1880 and 1914. (see here)
Powell, James & Sons (c.1830-1980)
Innovative London glasshouse, influential during the late 19thC. Acquired Whitefriars Glassworks in 1833. (see here)
Powolny, Michael (1871-1954)
Austrian ceramics decorator and founder of Wiener Keramik factory. Marks: painted or impressed. (see here)

Privat-Livemont, T. (1861-1936)
Belgian commercial artist and posterist. (see here)
Prouvé, Victor (1858-1943)
French painter, sculptor and designer in the Art Nouveau style.
Prutscher, Otto (1880-1949)
Designer for Wiener Werkstätte of distinctive glass, jewelry and silver. Wares unsigned. (see here)